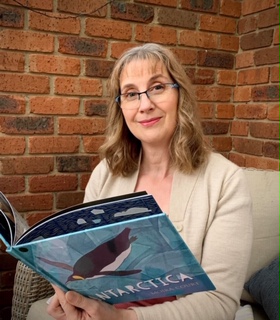 My name is Diane and I love reading, looking at and thinking about picture books.
I am passionate about picture books because they showcase words and art in concise and measured ways, often dealing with themes that can be hard for young people to understand. So, finding the right words, illustrating an abstract or concrete thought, using colour and limiting the number of pages, can bring understanding where perhaps there was confusion, ignorance or curiosity. The best picture books are beloved by young and older readers alike, and tell us a story about our culture, our history, our environment, our families, and the things in life that bring us joy and sadness.
I have worked in my local library for over 20 years and in that time I have amassed quite a collection of favorite picture books. The books that I will be reviewing in this blog will most often come from a library, so I hope that you can easily find them in your local library too. My recommendations are personal and I must admit that I have a tendency to favour those picture books that teach, instruct, expose and help understanding.
I am a mother of three adult children and wife to one tech savvy husband, and I am constantly sharing my love of picture books with them, now I'd like to do the same with you.
So, let's read together!