Illustrated by the author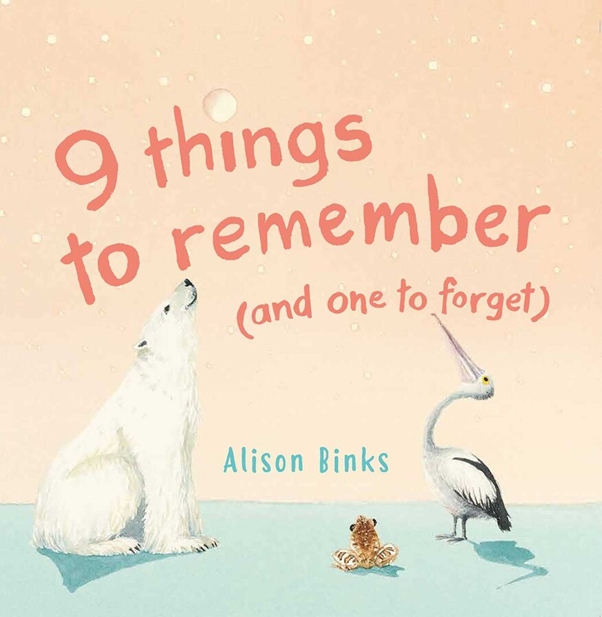 Published by Berbay Publishing, Kew East, Victoria, 2021
In the busyness of life, we should be mindful of all those things that are easy to overlook and take for granted, to be still for a moment and think about the small but mighty truths that surround us in our shared world.
In this picture book, we are urged to raise our levels of consciousness and be aware of the complex and connected wonders of life. Whittled down to nine things, we are taken on a slow moving and thoughtful journey to familiar places to look again and see the extraordinary in the ordinary.
If you sleep outside remember that birds wake up very early to sing. Except for the big, swooping kind who've been hunting all night. They are just going to sleep.
Remember to watch a pelican as it flies low to the water, never touching the silky waves. Remember to think of the moon pulling the tides in and out as you jump the frothy surf. Remember that there are frogs living deep in the ground waiting patiently for rain even when the ground is hard and dry. Remember that trees can live for more years than we can and be so wide that it takes many hands to reach all the way around them. Remember that the night-time stars can help travellers find their way home.
And the one thing to forget? Your shoes of course, because we all need to take them off sometimes and revel in the feeling of the good green grass beneath our feet.
I can highly recommend this picture book for children 3-6 years and below are more suggestions for picture books which encourage us to stop, think and be mindful about the wonderful natural world around us: