Illustrated by the author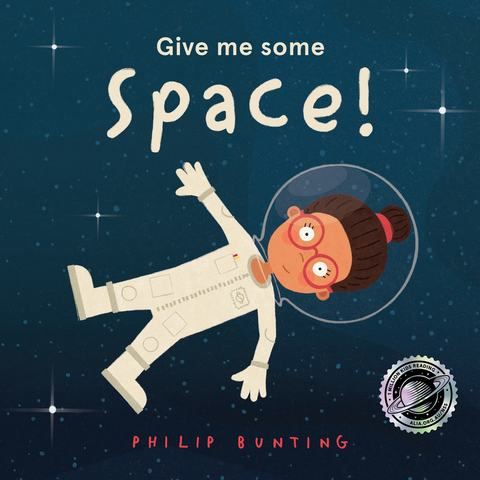 Published by Omnibus Books, Scholastic Australia, NSW, 2020
A dear friend recommended watching a short YouTube video of Carl Sagan talking about The Pale Blue Dot. In less than 4 minutes, while listening to Carl's mesmerising voice, the enormity of the universe and our miniscule place in it overwhelmed me. Our vast, diverse world is so small compared to the infinite universe in which we move, spin and exist.
Bringing all of that largeness into a picture book, Philip Bunting has focussed on the cosmic details, the planets in our solar system and how space affects our individual lives, all through the character of young Una.
Una loves space. While she waits to become an astronaut one day, Una makes plans for her first imaginary mission into space to find life and maybe a planet better than Earth! When Una rockets into space, we journey with her through the Solar System learning fun, interesting facts about the planets, travelling all the way to Pluto tucked away in the Kuiper Belt. It is only when Una is as far from Earth as she can be, that she realises the shimmering blue dot in the far distance is actually Earth and that there is no place like it. This unique planet contains all the elements which sustains life: air, water, space, food and living organisms.
"We are all travelling through space, right now! The Earth is our spaceship and it's the only home we've got. It is our mission to take care of the Earth so that we can explore the Universe for light years to come."
You are so right Una.
Stop Press! Here is some information that I found on Philip Bunting's website, if you are keen, register for this free event:
On May 19th 2021 (11am AEST), this book will be read simultaneously to over 1 million children across Australia and New Zealand. Better still, Give Me Some Space! will be read live… by an astronaut… from the International Space Station!
For those of us on the ground, I can highly recommend this picture book for children 4-8 years and space enthusiasts of any age. Below are more suggestions for picture books about space: