Illustrated by the author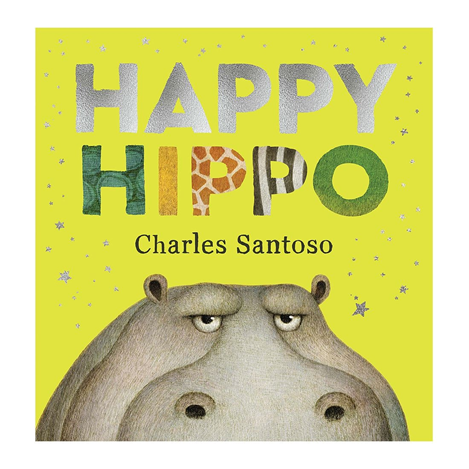 Published by Scholastic Press, Scholastic Australia, NSW, 2020
You have probably heard that the grass grows greener on the other side of the fence, and you may have also been cautioned to be careful what you wish for. In a world where upended turtles can grant you nine wishes, it would be wise to keep these nuggets of wisdom in mind.
While looking at his reflection in a pond one day, Hippo wishes that there was quite a lot more to what he could see there. I can relate to that! Our reflections don't always add up to the sum of who we think we are or how we would like to look. When Turtle grants Hippo nine wishes, Hippo eagerly makes the first change and adds a vibrant green shell to his back. Soon, there's a gorgeous yellow mane, then a handsome long neck, throw in a handy terrific trunk and many more clever and useful additions…and you have a problem! Hippo has gone too far, and he finally realises that all these wonderful attributes on one body are too much trouble. Hippo just wants to be himself again. Fortunately for Hippo, he has one wish left, but what will he do with it?
This is an easy story for younger readers, the illustrations are bright, cute and enhance the text. The story has multiple themes that might help begin a discussion about what it means to be you, appreciating strengths and weaknesses in yourself and others, acceptance and self-love, being open to change and imagining what could be different in your life.
Here are a few more suggestions about picture books where animals take on the characteristics of other animals and become all mixed up. As well, I have included a few stories where animals change as they grow and even become more than what they thought they could ever be: