Illustrated by Anna Walker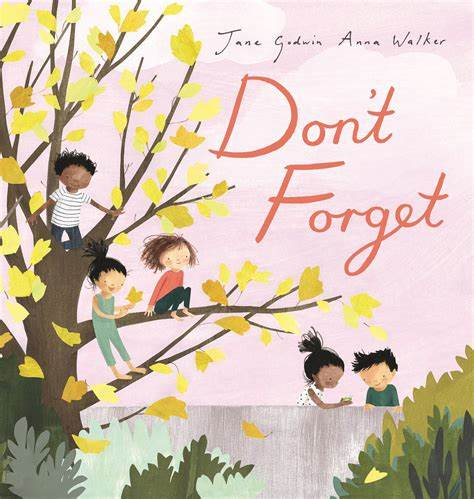 Published by Puffin Books, Penguin Random House, 2021
We all need to be reminded about so many things in life. Sometimes it's the to-do list for the day, other times it's the long-term plans for months in advance, and just occasionally it's the reminders about what we need to make time for in the busyness of living.
Like a mum calling out to us as we leave for another day out in the world, Jane Godwin reminds us about all those things we need to remember; making our beds, finding socks that fit, brushing our teeth, and bringing our coats. We also need to remember other things like smiling, caring, playing, helping, and listening. And not forgetting the power of dreaming, hoping, adventuring, and celebrating.
The illustrations by Anna Walker beautifully reflect the text and bring each reminder to life with gentle clarity and thoughtful insight. The settings will be familiar to everyone, children splashing in puddles and climbing trees, running through long tall grass, and enjoying a solitary moment in front of a wide-open beach. Our collective achievements are amazing when we remember the ties that bind us together.
"Don't forget that life is long, you're not alone, that you are strong, and don't forget that you belong."
I can highly recommend this picture book for children 5-8 years and below are more award-winning picture books by this dynamic duo: