Illustrated by the author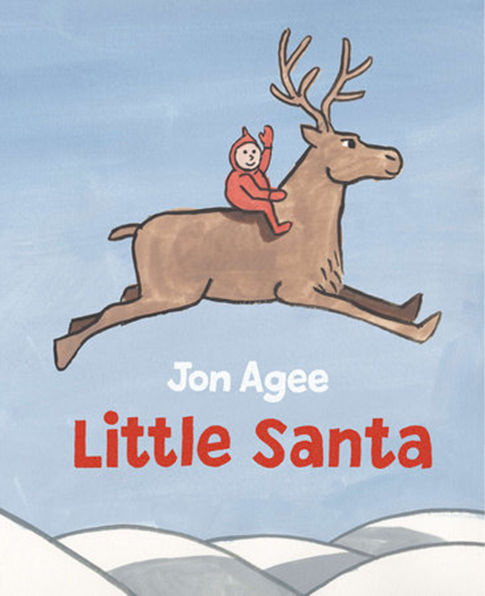 Published by Scallywag Press Ltd, Great Britain, 2021
Have you ever wondered how Santa became the jolly Santa Claus who climbs down chimneys and leaves presents in stockings at the end of our beds at Christmas time? Have you ever considered whether he had siblings or parents? Have you spent any time thinking about whether Santa enjoys his job, and just how did he get those elves and reindeer to help with Christmas gift deliveries?
No? That's okay, Jon Agee has provided all the answers in this wonderfully creative and imaginative picture book about Santa.
We meet Santa as a young boy sitting at the family table in the North Pole, surrounded by his family, mum and dad and six siblings. He's the only one in a red onesie, so there is every chance that you will recognise him!
All is not well; it seems that everybody except Santa finds life in the North Pole hard work, and they would all like to leave and live somewhere warmer…like Florida. On the eve of their leave taking, a blizzard traps everyone in the house under a huge snowdrift. What can they do?
Fortunately, little Santa has mastered the skill of shimmying up and down chimneys, so he volunteers to set out and find food, snowshoes, and help.
On the way, Santa makes some new friends (you can guess who they might be) and rescues his family. The new friends make a big difference to life in the North Pole, and we are left with one satisfying version as to how the legend of Santa Claus may have come to pass!
I can highly recommend this picture book for children 3-6 years and below are more suggestions for picture books about Santa and Christmas: