Illustrated by Alex Barrow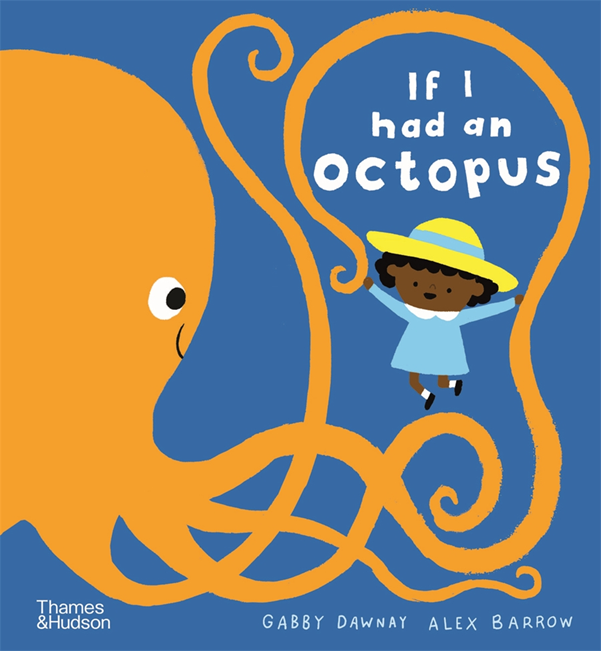 Published by Thames & Hudson, London, 2021
Anything with eight legs is bound to capture the imagination. Octopuses are one of the marvels of the animal world with a swathe of fascinating features to amaze, impress and scare us, just a little bit.
The front cover of this picture book is very inviting. The cute little girl reminds me a bit of Madeleine with her blue dress and jaunty yellow hat. One half of the smiling orange octopus has four tentacles that curl around her and if you check out the back cover, the rest of its body curls around the blurb. Not scary at all.
The opening lines require some mental gymnastics as you replace pictures with words, which is great for young ones who cannot yet read because they can jump in with their own general knowledge and fill in the textual gaps.
The rhyming text bounces along quite merrily making it easy to learn that an octopus can do amazing things, like squeeze into tiny spaces, squirt black ink, camouflage itself, and that it has three hearts. Of course, it can do other things too, like cook, paint, play the drums and ball games, but perhaps that would be the start of another conversation sorting through fact from fiction.
I can highly recommend this picture book for children 3-6 years and below are more picture books which feature this amazing creature, some are fun, some are fictional, who knew there were so many?