Illustrated by the author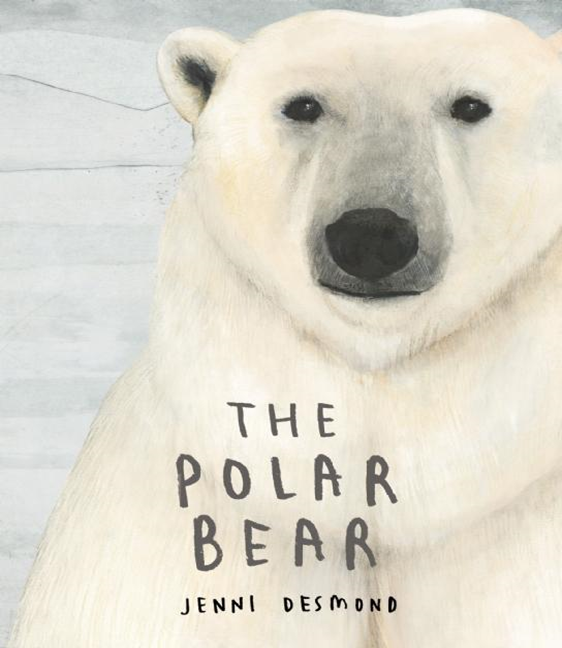 Published by Enchanted Lion Books, NY, 2016
We bought a polar bear many years ago for our seven-year-old daughter. It was creamy white, as long as the width of a single bed, as cuddly as my daughter and so soft. Over the years, Snowy has been a pillow, a listener, an observer, a comfort, and a companion. Even today, more grey than creamy, there is something majestic about Snowy as he rests quietly at the end of the bed, his familiar place in our home for more than 20 years.
It's sad to think that during those years, the real polar bears of this world have been fighting for survival whilst being hunted for sport and commercial interests. The most imminent threat for them is climate change and the effects of early melting of snow and ice in the Arctic during summer and the later freezing during autumn. These trends affect their ability to hunt, the availability of food and the time it takes for them to put on enough weight to survive the summer months going into winter.
Jenni Desmond has written and illustrated this gorgeous picture book about polar bears. We begin reading about these endangered animals through the eyes of a young girl as she picks this picture book off the shelf and begins to imagine herself in the polar bear's world.
We learn about their Arctic habitat, how the polar bears spend their days, what they like to eat and how their bodies keep them insulated from freezing temperatures. Did you know that while the coat of a polar bear can be yellow or grey, the colour of its skin is black?
Adult male polar bears can weigh around 1,000 pounds. To help us understand how heavy that is, there is a wonderful two page spread with illustrations of twenty children around 7 years old. If you were to pile them up, that's how heavy an adult polar bear could be.
There is so much more to learn: hunting techniques, life span, extraordinary sense of smell and sight, as well as how a polar bear manages motherhood, its life span in the wild, and how you can figure out its age from counting the rings inside its tooth!
The final page shows our young reader curled up with a mother polar bear and her cubs, it reminded me so much of my daughter with her bear.
I can highly recommend this picture book for children 4-8 years and below are more suggestions for picture books which feature polar bears, some fictional, some humorous and some full of facts to amaze the most curious minds: