Illustrated by the author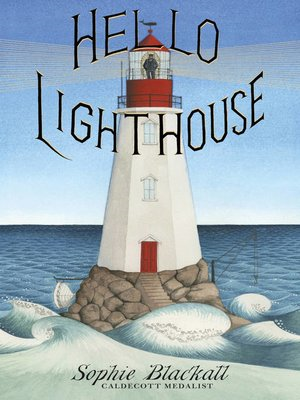 Published by Orchard Books, 2019
Have you ever wondered what it might be like to live and work in a lighthouse?
If you have, then this is the book for you. The illustrations are exquisitely detailed, you can see the minutiae of everyday life inside a light house over the seasons of the year. Sprinkled in between the pages are gems of information, like letters really being sent in bottles and visitors being winched from a swaying tender in a bosun's chair to the lighthouse itself, all the while over rough and turbulent seas. Many of the drawings are illustrated from different perspectives: some from above, some in fog, some in roped circles and one in a pull out spread that captures the isolation of the lighthouse in glorious sunset colors. At the end of the story, the author tells us more about lighthouses, their function in days gone by, the faithful and constant maintenance of the lightkeepers, the hardships and loneliness that had to be endured. And how that all changed with the introduction of electric lights and automated machinery around the turn of the century.
So, why not grab your favourite person, head out to the coast and find a lighthouse to explore! While you are there, think about those brave men and women who lived and worked inside them, devoting their lives to be beacons of safety for sailors all around the world.
This book was the winner of the Caldecott Medal in 2019 and I would highly recommend it for children aged between 5-10 years old.
If you like this book, here is another favorite of mine by Sophie Blackall, telling the story of the inspirational beginnings of that famous bear, Winnie the Pooh.