Illustrated by Victoria Sandøy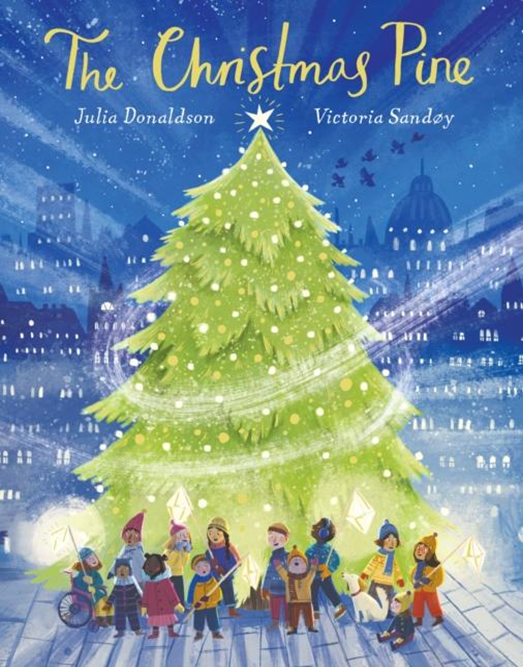 Published by Alison Green Books, UK, 2021
As Christmas approaches, we look forward to the traditions of this Yuletide season. Stockings hanging on the mantlepiece, tinsel and paper chains decorating the house, gingerbread, and fruit mince tarts in the pantry. Some traditions may be unique to your family, some are unique to whole countries. This story is based on a special tradition that has been continuing for over 70 years between Norway and Britain.
Every year, from the snowy, white landscape of Norway, a spruce tree is chosen to be cut down and sent to the city of London. There, in Trafalgar Square, it is decorated with lights and baubles, a symbol of Christmas and a thankyou from one nation to another for special deeds performed during WWII.
This picture book illustrates the poem created by Julia Donaldson to remember the time when Britain sheltered the King of Norway during the second world war.
From the point of view of the tree, we read about how this Queen of the Forest, a Norwegian spruce tree, is chosen, nurtured, felled, and sent via ship and over land to London.
If trees could have thoughts, I would like to think that it was happy indeed to have given its life for this special commemoration in 2020. Julia Donaldson's gentle rhyming prose is beautifully illustrated by Victoria Sandøy, a celebrated Norwegian artist, and together they make this a picture book to keep and treasure.
I can highly recommend this picture book for children 3-8 years and below are more suggestions for picture books which feature Christmas trees: