Illustrated by the author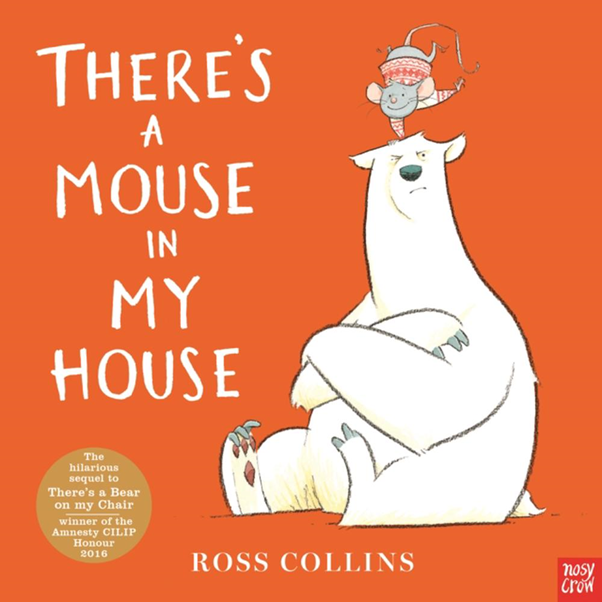 Published by Nosy Crow, London, 2020
Ross Collins has charmed us again with a sequel to There's a Bear on my Chair.
But this time, the cheeky mouse is causing all the problems. He's arrived at Bear's house with a box. It looks like he's moving in and hanging pictures on the wall.
There's nothing that Bear can do to get that mouse out of the house!
Bear suggests a trip to Luxembourg, Mexico, Timbuktu or Borneo, but no, the mouse just does not want to go.
Mouse settles in and dresses up, helps himself to the food, plays loud music and takes a bath. Oh no! Just when things couldn't get any worse, there's a knock. Who could it be behind the red door?
I just love this playful, rhyming story. The illustrations are bright, elegant and expressive. The colours are bold and eye catching. Bear is wonderfully grumpy and at the same time, forbearing, despite being so big. Mouse is cheeky, and at the same time, endearing, full of mischief and mayhem.
I can highly recommend this picture book for children 2-4 years and below are more of my favourite picture book stories which feature mice…I didn't know I had so many!