Illustrated by Yu Rong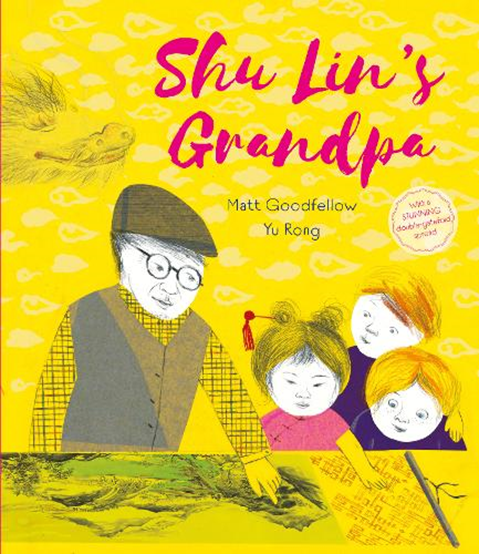 Published by Otter-Barry Books, Great Britain, 2021
Language is so important for communication. If I can't understand what you are saying to me, then we have to find other pathways to make a connection. That was my experience growing up in an Italian family. I mostly understood the language I was hearing but had difficulty with conversation. My father's parents did not speak English. I spoke very little Italian. How did we engage with one another? A lot of smiling, a lot of cheeks being pinched, a lot of food being eaten and a lot of card games at the kitchen table. Somehow, we found a way. This picture book has taken me back to my childhood and my relationship with my grandparents.
Shu Lin doesn't speak English very well and has started school. Not being confident or fluent with the language, Shu Lin finds it hard to make friends and join in the playground games. The other children are not sure about her either, because she's not talking much and her lunch time food looks different from what they are having for lunch.
One day, the classroom teacher tells her students that Shu Lin's grandfather would be coming to school to show his paintings. When he comes to the classroom, he does not speak, but he holds everyone's attention as he reveals a scroll of Chinese painting. In the picture book, the reader also opens up a double page spread, replete with mountains, trees, a river, fields and an awe-inspiring dragon in the clouds. No words are needed. The art itself has transcended the need for verbal communication.
After Shu Lin's grandfather leaves, the students make their own pictures, inspired by what they have seen and Shu Lin finds a way to communicate without words too, as she expertly holds her brush and draws her own images.
This is a wonderful story about empathy, imagination and the power of art as a medium of expression without the need for words. I can highly recommend it for children 5-8 years and below are more picture books about great artists, art and its potential to cross all boundaries: